When it comes to managing cattle, smart analytics and data always required. Using a bespoke cattle management tool, you can organize your finances, breeding, grazing, records, and herd management all in one place. You can keep track of your herd's health and profitability by using cattle record-keeping applications.
If you have a smartphone or tablet, you may use cattle record-keeping applications to track herd performance and compare pricing. You can also calculate grass growth and fertilizer needs.
What are Cattle Record Keeping Apps? 
Cattle Record Keeping Apps are smartphone and tablet applications designed to help farmers manage the daily activity of their cattle herds. Cow-calf record-keeping apps enable farmers to record information such as feed consumption, vaccinations, health records, and more, providing an easy way to share information with farmers.
Top 10 Cattle Record Keeping Apps in 2023 (Free & Paid)
Discover the top cattle record-keeping apps for ranchers. Simplify herd management, track breeding history, and boost efficiency with these innovative apps.
1. Cattalytics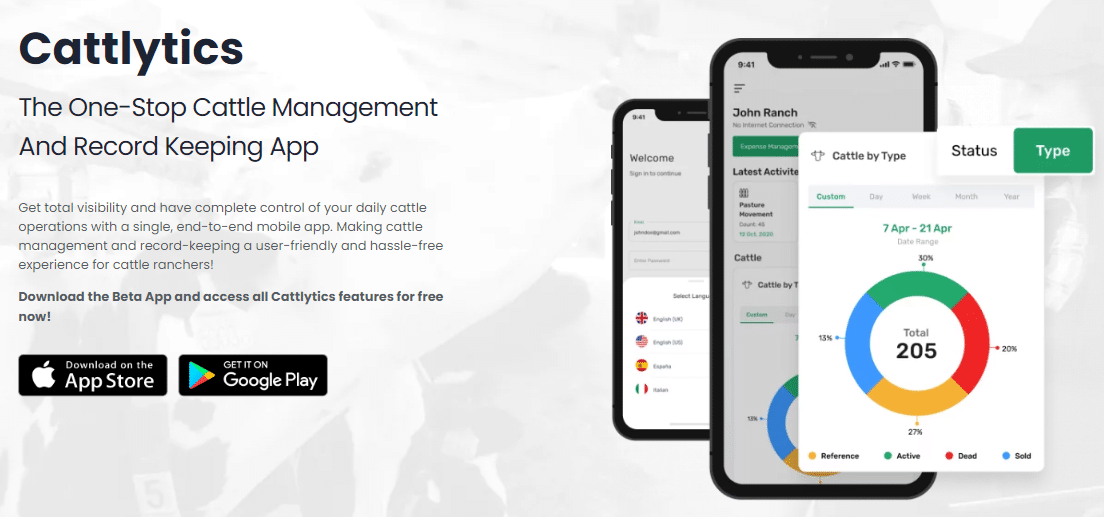 Cattlytics is an innovative cattle record-keeping app to help livestock farmers manage their herds more efficiently. cattlytics provides comprehensive features that allow farmers to track their animals which can help them optimize their farm operations and maximize profits. 
Features
Individual & Group Management.
Breeding Management.
Pedigree Management.
Easy Expense Management.
Cost: Free to download
Rating: Not available
Availability: Download the beta app from Google Play and App Store.

2. Herd Boss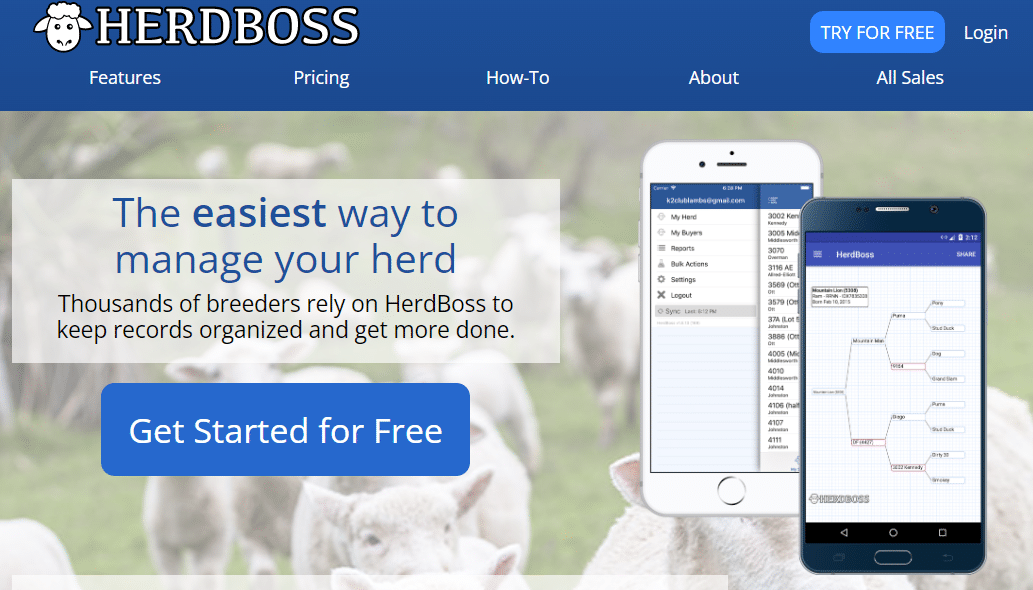 Herd Boss is a comprehensive cattle record-keeping app solution for cattle record keeping. It provides powerful tools for tracking herd health and also offers advanced features to maximize profitability. 
Features
Streamline animal records. 
Automate the reports. 
Collaborate with your team to work faster.
Cost: Free to download
Rating: 4.5 star
Availability: You can download the app on Android and Apple devices.
3. Herdwatch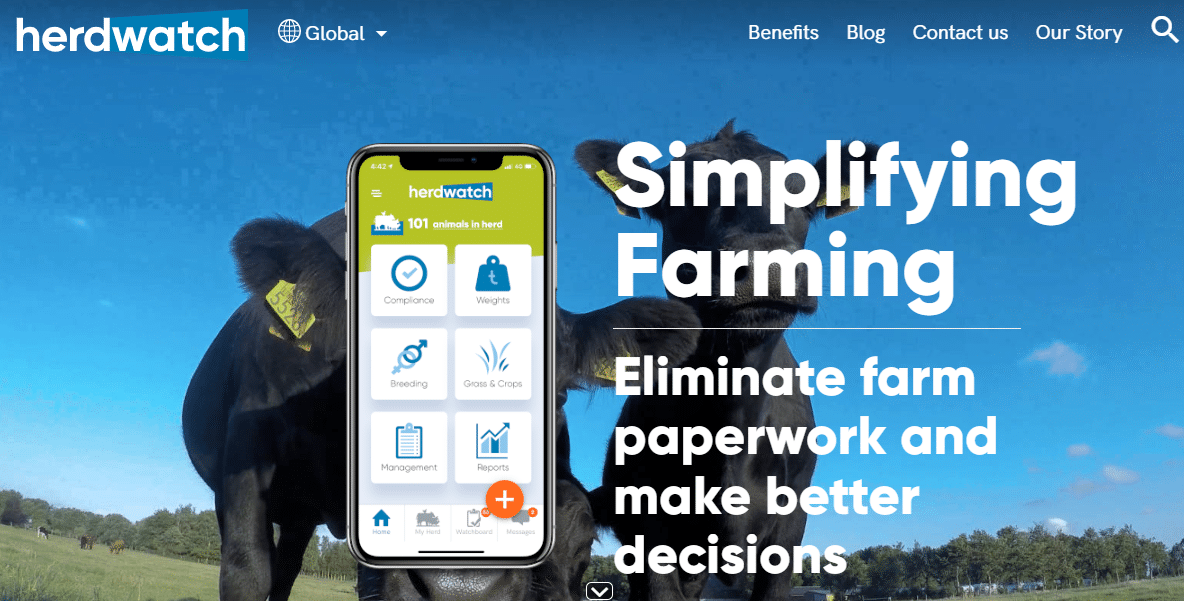 Over 15,000 farms in Ireland and the UK use the cattle tracking app called Herdwatch, which includes dairy, beef, and sheep farms. 
Features
Reports for weight
Breeding
Treatment and audits
Cost: Free to download
Rating: 4.3 star
Availability: You can download the app easily on Android devices.
4. Breeding Wheel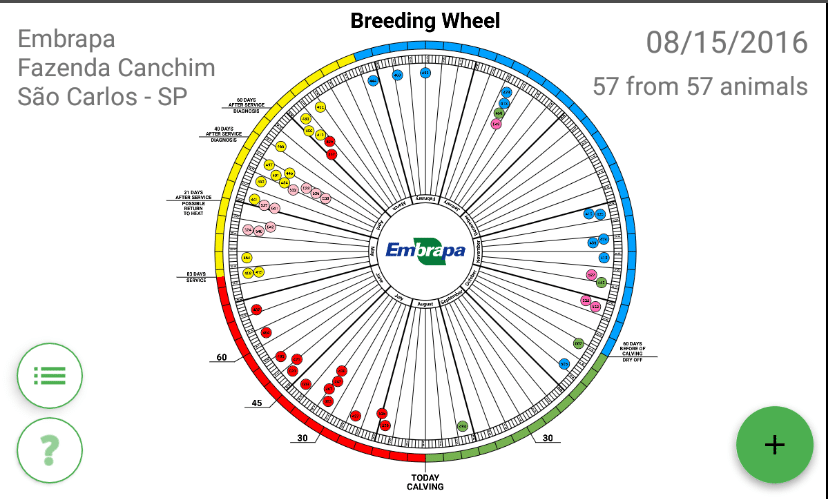 The Breeding Wheel is a free cattle record-keeping app created to manage herds, and it enables straightforward monitoring of a herd's reproductive and productive state. 
Features
Identify delay in coverage.
Identify low production.
View farrowing dates.
Cost: Free to download
Rating: 4.3 stars
Availability: You can download the app on Android devices. 
5. Farmbrite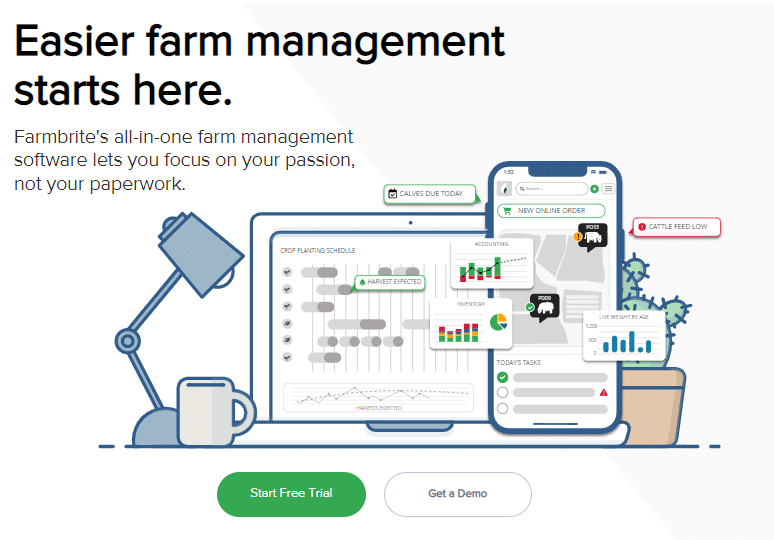 Farmbrite is a complete farm and livestock management system. To make your farm more profitable, productive, and efficient. We've developed a powerful and easy-to-use agricultural software solution Instead of merely a bookkeeping system.
Farmbite includes all of the tools you'll need to improve your efficiency and profitability. It helps you maintain better records. It better manages your resources, measures production identifies patterns, and more. Farmbrite helps you operate a more efficient, productive, and financially rewarding farm.
6. Ranchr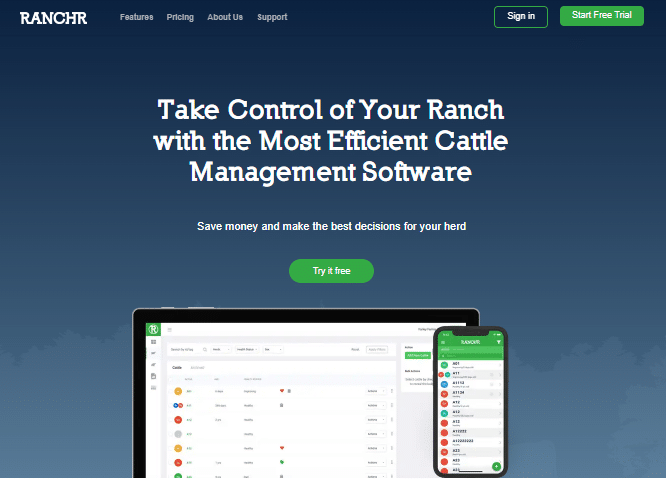 Ranchr is a Cow management software. It removes the need for a pen and paper by providing an app for your mobile device. Moreover, you can access an online dashboard can from any computer. Consider keeping a detailed inventory of your livestock.
You should sort out your identity, pedigree, and ancestry. In addition, you should also document treatments, sales, and animal whereabouts. You can keep track of the performance of your animals and herds. You can also track basic accounting tools for managing costs, profit, and loss.
Keep an infinite number of notes on a ranch calendar to remain organized. Maintain animal-specific data in a custom livestock application. To manage any combination of livestock just activate the modules you need to use.
7. Farmplan Cattle Manager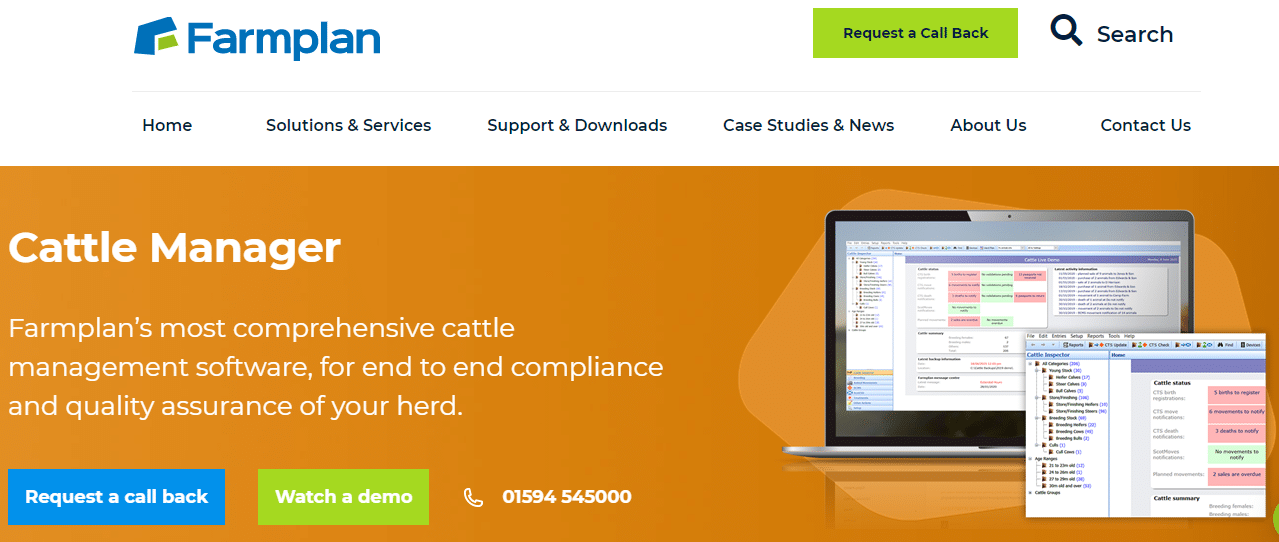 Using the Cattle Manager app, farmers can keep track of their livestock. This avoids substantial paperwork that would otherwise be connected with this time-consuming activity.
Along with previously submitted information, Individual cow information may be added to the program. It will alert the user to important dates and times, such as when the animal's injection is due. You may save all of your data in one spot, making it easier for you to keep track of everything by using this tool.
When Dell recognized the power of this software in 2013, they dubbed it "Power to Do More– Getting the Most Out of Your Time."
8. Bivatec – My Cattle Manager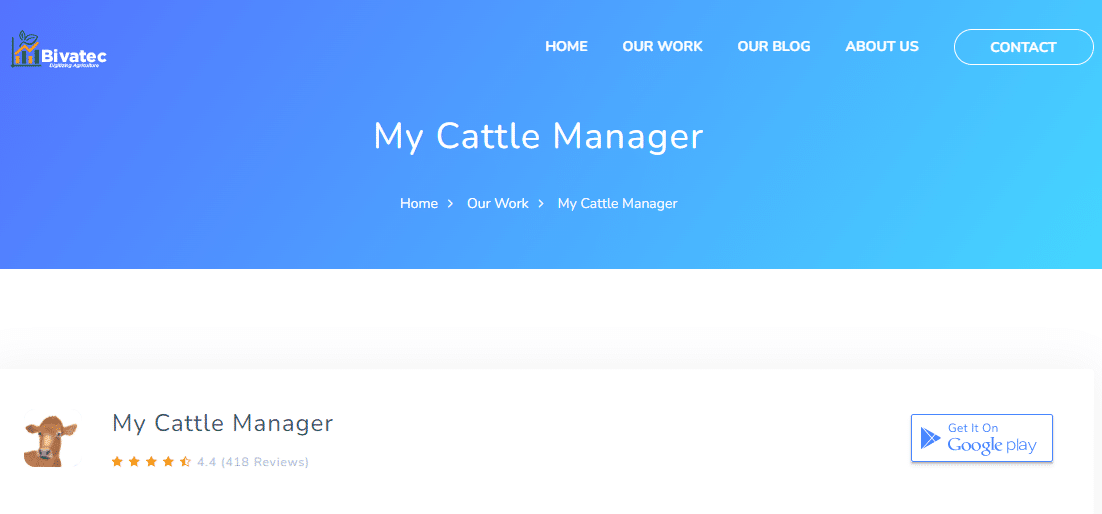 Dairy farmers will like this software's easy-to-use record-keeping features for cows, milk, and dairy farm transactions.
This software also makes dairy farms' operations easier. With this tool, you can better manage cows and bull calves as well as the rest of your herd. This tool can also manage beef cattle. Tracking and altering cattle stages, such as calf, weaner, and heifer, until they reach the cow stage may be done with the help of the program.
Individual and mass livestock occurrences such as cow insemination, pregnancies and abortions are tracked by this app as well as calving and the attachment of calves to their dams and sires. The program tracks these cattle occurrences, and a report is generated after a predetermined or desired amount of time.
As part of the program, dairy farm owners may obtain information on the number of cattle belonging to a certain breed at any given moment, as well as the ability to add and remove breeds from their dairy farm operations simply.
9. Herdbase

Herdbase is a dairy farm management tool. It may help you improve the efficiency of your herd and the profitability of your farm. Using Herdbase's cloud-based and offline capabilities, you may quickly and easily solve your problems.
With the herd base livestock management android app, you need to access your data immediately. Everything you need is there at your fingertips.
For increased productivity, recording pregnancies, checking breeding and calving while working on the farm, and receiving warnings and alerts in real-time are now all possible with remote access to farm data anytime.
10. 4-H Livestock Record

Apps like the 4-H Livestock Record may help 4-H members stay organized as they get ready for the big day. This software makes it simple to keep tabs on all of your livestock project animals, including their weights, feed, and health, as well as their project earnings and costs. Moreover, it is possible to download the 4-H Livestock Record app for free and use it on an iPhone or an iPad.
Conclusion
Maintaining and managing paperwork is a time-consuming activity. However, by using these apps, farmers can keep track of their livestock and save a substantial amount of time.