Traditional cattle producers cannot invest in other types of agriculture since they spend all their time with the herd. On the other hand, modern cow ranchers play a variety of divergent functions. Remember that farmers who travel far into the bush can develop into wild, obnoxious, overconfident bandit types. Therefore, policymakers and stakeholders in the beef value chain must create appropriate policies and interventions that take these variances into account if they are to increase the productivity of the traditional cattle sub-sector.
Manual vs. Automated Cattle Management
As Hutchinson says, "Automated sorting technology offers more efficient animal production."
By tracking animal weight daily, automatic cattle feeding systems sorting technology helps you manage costs and decrease feed waste. Although automated technologies may not completely replace the need for labor, they make it possible to schedule and manage personnel more effectively. Farmers who implement automated systems claim that the technology draws intelligent workers and that the systems enable humans to concentrate on the animals that require exceptional care, improving animal care and enhancing job satisfaction. Due to innovative dairy cattle management technology and the data it offers, maintaining the comfort and health of the cows becomes effortless. One of the benefits that many farmers and their teams like is the easy access to timely, precise data that may enable swift decisions.

Finally, manual cattle management is a case of quantity above quality, with five local cows each capable of providing a daily liter of milk, which adds up to five liters daily. In contrast, a single "productive" cow that yields 12 liters of milk per day is fed by a farmer who works close to his home so that he can keep an eye on his children's education. Additionally, the conventional livestock farmer cannot assist in the land's cultivation; however, modern farming technology is helpful in the fight against hunger.
What are the hurdles in manual systems | Impacting good rancher's performance
Since the beginning, when people began domesticating animals to improve their quality of life, livestock farming has been a significant aspect of human culture. However, Cattle ranching has become more intensive, as has most agriculture, particularly in recent decades.
It is difficult for good ranchers to manage their time using manual livestock management techniques, while obtaining information from remote areas is impossible. Also, it is challenging to keep an accurate record of every cattle, as they cannot monitor each movement or the health of an individual cow. Manual cattle management requires much effort, occasionally leading to mistakes or erroneous data.
Benefits of Cattlytics to Ease Cattle Control
Almost 1.3 billion people receive food security from animal production and its economic worth, and it is currently one of the agricultural economy's fastest-growing segments. Identifying sick animals and areas for improvement can increase cattle productivity and welfare. We can access a wide range of objective data due to computer vision, which converts into valuable, practical insights. Better, more effective, and quicker judgments are made because of data-driven decision-making, which will increase the productivity of animal herds. The productivity potential, welfare, or management of animals and livestock can all be improved or enhanced by livestock technology.
New revolutionary concepts are being created to assist farmers in monitoring the physical health of their herds in real-time, stopping disease outbreaks, and improving nutrition as consumer demand for improved animal welfare and sustainability in the cattle business grows. To assist a sustainable and effective livestock sector, we have built "Cattlytics," to allow ground-breaking improvements in cattle management with options ranging from non-antibiotic treatment to autonomous livestock monitoring. Farmers can better understand the needs of their cows and respond to problems faster because of it. Dairy farmers are effortlessly able to maintain the comfort and health of their cows due to innovative technology and data. Feed and land resource inputs have declined due to the cumulative use of technology in the cattle business, which also improves the efficiency of firms and cattle. Additionally, you may manage active and inactive breeding effortlessly while being informed of the cow's current breeding state. Keep your calves busy and work while maintaining a thorough history before birth.
Cattle Reproduction
With the Cattlytics app, you can track your cattle's breeding and reproduction in one location. Manage cow pregnancies and estimate calving dates.
Calving and Yearling Handling
You can track every step of the weaning process, including weight checks, body condition assessments, pasture movements, treatments, and boosters. It makes the calving season more feasible when proven management methods are used. Our livestock management software lets you track every pregnancy, calving, and pregnancy health check. Calves should be added to the app as they are born, matching the projected due date with the actual calving date.
Ranch breeding Management
This cattle record-keeping app evaluates various animal characteristics, and the top animals are used as parents. It gives livestock breeders access to the following generation of animals. Producers can make more money by reducing calf loss through careful planning and preparation. View and record each cow's offspring, including their birth information, weaning, packaging, and sales, all on one screen. You can also link different cattle records to make pedigree trees for better traceability.
Monitoring Cattle Movement
It is a cattle record-keeping software that tracks health issues. You can share and download the most recent customized reports with very few clicks with sophisticated analytics and reporting capabilities. The software uses drone-taken, retained high-resolution pictures to keep track of the headcount. The software then assists in extracting useful information from the photos and other visual inputs by leveraging innovative technology like AI and computer vision. Finally, recommendations are generated based on these inputs. Our livestock inventory software records pasture movements when an animal moves, and alerts are sent for instant reporting.
What are the user-friendly attributes of Cattlytics?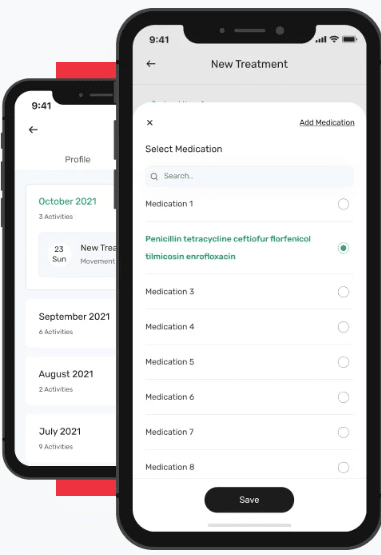 Expense Management
You can manage your funds to stay inside your budget by providing automated reports and cost indications.
Offline Data Gathering
Workers can still input data in isolated locations because offline mode synchronizes as soon as a link is found. You can share and download the most recent customized reports with very few clicks with sophisticated analytics and reporting capabilities.
Multilingual Support
The ability to enter data quickly and view dashboards is made possible by multilingual support for ranchers and other personnel who do not understand English. You can choose from several languages to use the app, according to Cattlytics.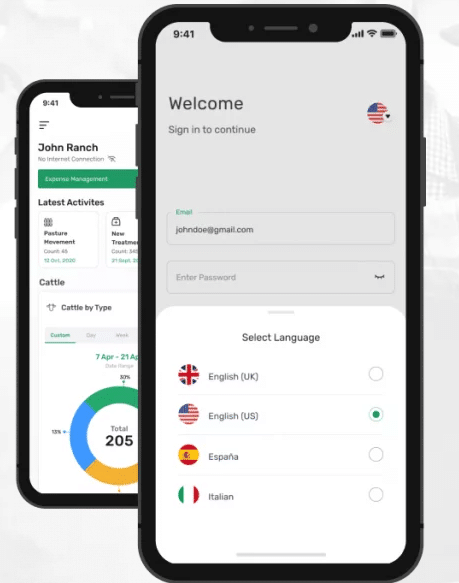 User-friendly
This cattle management software, "Cattlytics," is an easy-to-use livestock management app for all devices. You can easily access it from any location or device. It lets you stay connected and alert with all the happenings in real-time and get total visibility by completely controlling your daily cattle operations with an end-to-end innovative mobile app solution. You are making cattle management and recording a user-friendly and hassle-free experience for cattle ranching. Cattlytics uses the latest technology of smartphones to facilitate the direction of your farm and animal on the go, increase productivity and increase your revenue stream.
Conclusion
It is difficult for ranchers to manage their time using the manual livestock management technique, and obtaining information from remote areas is impossible. Also, it is challenging to keep an accurate record of every cattle, and they cannot monitor each movement or the health of the livestock. Manual cattle management requires much effort, occasionally leading to mistakes or erroneous data. However, the solution for this is the new Cattlytics technology.
The Cattlytics app provides cattle-tracking software that tracks medications and follows their treatment schedules. It enables you to track your cattle's general health and performance more easily and effortlessly in real-time. It allows you to quickly plan cattle's pen movement and any activity they carry out while saving cattle record history in a digital log. It also allows you to monitor cattle action in the fields and at numerous places with a single, simple-to-use program with extensive field views. The productivity potential, welfare, or management of animals and livestock can be improved or enhanced by Cattlytics technology. However, livestock farmers can take charge of their farms and operations with the assistance of appropriate software to avoid many of the challenges of farming. After paying for the app, a completely automated digital cattle farming platform with up-to-date skills and knowledge will be available.