Food safety audits around the world are activities aimed at evaluating the levels of the food safety management systems in place in a food business. These audits are conducted by private parties and government regulatory authorities to protect public health.
In some businesses, food safety audits are still performed using conventional paper-based methods. However, these methods are less efficient and more prone to issues like document loss and damage, leading to high costs and resource consumption.
The alternative approach is to digitize food safety, utilizing software solutions to manage the entire audit process. This approach offers significant advantages such as increased availability, improved performance, and reduced costs and resource usage
What is a food safety audit?
Food businesses around the world are required to rigorously adhere to specific food safety standards to establish a strong presence in the market. To ensure compliance, governments conduct food safety audits. Let's explore what these audits entail in the food industry.
Food safety audits, as the name implies, are conducted with the primary objective of protecting public health. They encompass various activities that scrutinize different practices aimed at implementing an effective food safety management system. This system covers critical areas including:
Food storage
Food sanitation
Food preparation
Employee hygiene
Food safety audits are considered a vital tool in assessing and enhancing food safety practices across the industry. They play a crucial role in verifying compliance with established standards and regulations. In today's digital age, many businesses are opting to digitize food safety management, leveraging software solutions to streamline and optimize the auditing process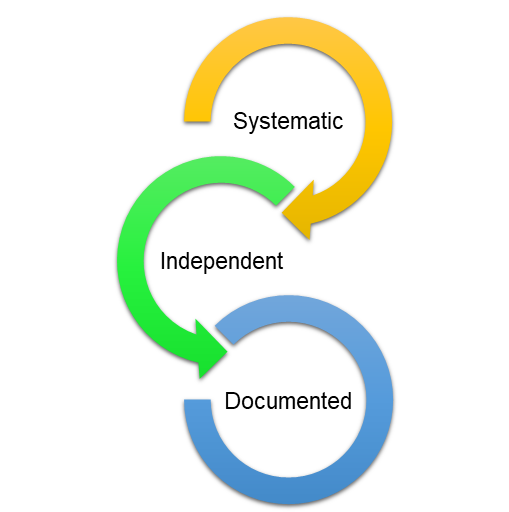 These audits encompass highly structured activities that gather objective evidence which is later on analyzed to determine whether a food safety management system is efficient and effective. They also highlight the business' weaknesses and strengths.
To successfully ace food safety audits, food businesses need to understand why food safety audit is important and they must equip themselves with adequate knowledge regarding food safety practices and digital management tools.
While they may be undoubtedly the most essential element of the food industry, food safety audits are also considered the most feared experience by food business owners as they have the power to turn the tables even for the most renowned ones. The transparent reports these audits generate paint a vivid picture of the business' approach towards food safety.
Additionally, food safety audits are also conducted for the following reasons:
Certification audit for certain food safety standards
Assessment of facility design and overall performance
Ensure legal compliance
Complaint analysis
Regulatory requirement
Supplier request
Promote business objectives
Therefore, you'd do yourself a favor by preparing yourself beforehand for these audits by getting to know about what they might entail and how they can help your business fly successfully.
Types of food safety audit
Food safety audits are usually conducted by either internal or external auditors that determine the business' coherence with food safety regulations.
Internal Audits: If the audit is observed by food safety professionals from within the food business itself.
External Audits: Audits observed by second or third-party organizations are considered external audits.
These are further divided into three categories based on the relationship between the auditor and the food business being audited.
First-party audit: Employees from within the food business itself observe these audits to evaluate the current status and determine points for improvement. These can be conducted routinely to prepare the business for any possible future external audit.
Second-party audit (Proprietary audit): Audits conducted by the primary food business to other businesses that may be in direct connection with it are called second-party audits. These aim at verifying new or existing suppliers by evaluating the effectiveness of their food safety management systems.
Third-party audit: These audits are observed by independent auditors and food auditing companies that perform a thorough check-up of your business and its food safety management system. These are mostly conducted to implement new food safety regulations or to acquire a certain certification.
No matter, the type, an audit can come unannounced and is solely aimed at improving the food safety conditions within a food business and ensuring compliance with the set food safety regulations. Therefore, a food safety management system should and must address all possible risks and hazards by implementing proper control.
Food safety audit steps
Here are the five steps through which a general food safety audit (whether internal or external) is conducted: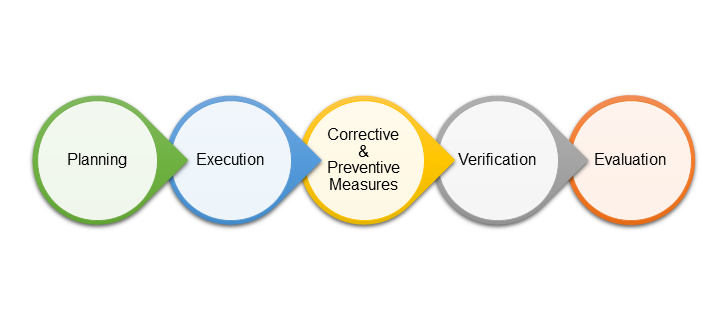 Planning: This is where a clear objective is identified and set which allows for further vital areas to be streamlined for further assessment. This step allows auditors to specifically focus on certain areas and provide critical suggestions.
During this step, auditors acquire a copy of the food business' food safety management plan which is reviewed ahead of the actual audit. This helps them decide whether there is a pressing need to move on to the on-site verification.
Execution: This is where the auditor plans an on-site visit that is followed soon after the evaluation of the business's food safety management system. An on-site verification includes the review of your:
Process operations
Sanitary conditions
Food safety practices
Food safety management system
Documentation
Corrective and Preventive Measures: This step is where, once the key improvement areas are addressed, the auditor determines your preparedness to take necessary actions to comply effectively with the food safety standards.
Verification: This is where the acclaimed corrective and preventive measures are assessed as to whether they can be trusted to target effective improvement. This is done by observing and recording the application of a measure and the kind of results it generates.
Audit Evaluation: Apart from the potential hazards, the actual audit and its processes are also evaluated to ensure that it has the power to bring bout an efficient change and that the objectives are rightly met. This turns out to be extra-fruitful in cases of internal audits as it strengthens the overall system and its regulatory measures altogether.
To ensure the thorough implementation of the above steps, routine inspections are necessary. By doing so, key areas of improvement can easily be targeted through various practices, such as formulating a checklist that guarantees progress and improvement.
How to Digitize Food Safety and Prepare for a Food Safety Audit
No matter how scary, food safety audits are a necessity to ensure that the food prepared is safe and healthy to consume.
But, how does one prepare for a food safety audit? How often must field work audits be performed? Lucky for you, we have it all covered right here. Since they are always pre-planned and well executed, their guidelines and processes, once thoroughly reviewed, can prepare you for the much dreaded Godzilla attack.
Follow these steps to ace a food safety audit like a pro:
Food safety is a critical element in the food industry. Therefore, prepare yourself to the point that you appear confident in the food safety practices you have implemented in your system. Preparation in advance would also enable you to justify your stance in front of the auditor and will pose you as confident and sure about what you are doing in your food business.
Legend has it that almost all food safety management systems are a product of prerequisite programs and are the foundations of most food safety practices. Once you have equipped yourself with all the necessary knowledge regarding these prerequisite practices, you're good to go. These typically include:
Good Manufacturing Practices
Sanitation Standard Operating Procedures
Allergen control system
Every food business must have a food safety management system plan that is updated and proactive. Therefore, having an up-to-date HACCP/HARPC plan is imperative to tackle a HACCP auditor. This plan must be:
Updated
Comprehensive
Well-planned
Well-executed
Well-documented
Set coordinated meetings with your workforce to help review your food safety practices and their effectiveness regularly to avoid mishaps. A thorough evaluation can be conducted by monitoring and documenting your operations in an organized manner.
Since the documents are submitted way before the actual audit takes place to determine the strictness with which the next steps are implemented, updating and handing over records like verification documents and progress reports could turn the tables in your favor.
Use checklists to prioritize one food safety practice over another according to the need at hand; such as the NSF food safety audit checklist.
Perform regular internal audits; these will promise continuous overall improvement.
Make sure your employees know that your entire business is pivoted around ensuring safety and preventing hazards through regular training and evaluation.
Key areas of a food safety audit
A food safety audit generally covers the following key areas:
Food safety management system: This is a type of system that ensures that all operations within the business operate as per the set regulatory food safety standards. This includes documentation in cases of:
Dispute
Security breach
Possible non-conformities
Food Preparation: This is where how the food is handled during preparation comes into place. To ensure proper handling, a few practices are adopted such as:
Proper segregation of raw materials
Proper cooking of raw materials
Accurate thawing of frozen foods
Sanitation of utensils
Use of gloves
Food Storage: Proper storage of food ingredients, raw and cooked foods is also to be kept in check according to the given standards. Food products must:
Not be expired
Have an adequate shelf-life
Be safe for consumption
The following reasons may be the culprits behind a food product that is likely to be contaminated and cause foodborne illnesses:
Broken/uncalibrated thermostats
Unsanitary storage conditions
Damaged packaging
Cross-contamination of raw and finished products.
Sanitation: Improper sanitation increases the risk of contamination. Therefore, sanitation and cleaning are considered a key area of a food safety audit. These practices include:
Sanitizing equipment as much as possible
Installing handwashing facilities
Proper supply of hot water
Employee hygiene: When speaking of sanitation, we simply cannot neglect the significance of employee hygiene which greatly reduces risks of food contamination. It includes:
Cleanliness
Proper sanitary gear
Proper hand-washing
Waste Management: Having an effective waste management system might be your lottery ticket to success; one that contributes productively to the environment and makes an angry HACCP auditor So, make sure you know all the waste of your business is headed.
Facility Design: When it comes to the business's premises, auditors often check the following:
Drainage systems
Presence of chipped paint
The layout of the operations area.
Have Food Safety Audits Adapted to the Times?
Food safety audits have become stricter. More regulations and rules have been added owing to the Food Safety Modernization Act. The conventional method of managing food safety programs is becoming obsolete. Its documentation and processes are becoming outdated, and the Food and Drug Administration authority agrees.
When an audit process is called, the majority of the food safety managers spend their time collecting critical data and then creating documents that incorporate data. These are then printed in hard copies and finally stored or delivered where there is a need for the reports.
This process produces stress and uses obsolete workflows in the 21st century. The director of food safety and sustainability for California Giant, Eric Valenzuela, gave an interview where he reflected upon previous methods of how he would spend his time to budget and conduct on-site visits.
He stated that this form of paper-backed food safety audit was becoming unfeasible and unsustainable. This shows that food safety audits need to be adapted by making use of digital solutions. These can optimize operational efficiency and make audits cheaper, quicker, and stress-free.
It is best to use a digitized food safety approach that makes use of software solutions to manage the complete audit needs due to its apparent benefits such as availability, high performance, and reduced costs and resource consumption.
Remote Food Safety Audits are the New Standard, and May Soon be Mandatory
Digital food safety makes use of software solutions to provide complete audit documentation due to its apparent benefits such as availability, high performance, and reduced costs and resource consumption.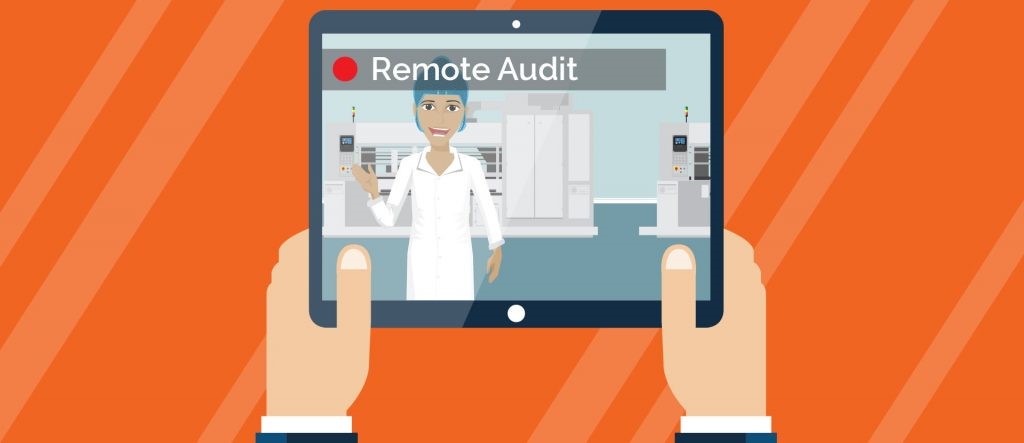 The opportunities for remote food safety systems are on the rise and are setting the bar for new standards. These standards become legal operation procedures. The physical site visits requiring paper documentation are becoming increasingly inconvenient.
In the preparation of the remote food safety audit, the program managers can do regular check-ins and monitor the workflows while also reducing the amount of preparation work needed in case of government audits.
Some of the benefits of the implementation of the remote auditing plan include limited physical interactions, a streamlined program for food safety, and increased working efficiency. Physical audits will soon be wiped out and replaced by the remote online alternative for food safety audits.
Remote Audits
Remote audits will soon be a thing of the future so it is best to hire a software solution company as soon as possible so that your company can help you perform the best, safest, cheapest, and quickest food safety audits. Increasing the reputation for your products.
– The Pros and Cons
There can be some pros and cons to remote audits. As of yet, it is a little risky to perform remote audits thoroughly. So at least 50% of the audit needs to be carried out physically. This is because there are some inherent risks to conducting remote audits, especially since this is going to be a new practice for several businesses.
Technological limits. When there is an observation of the site conditions, the observation is limited by the ability to make use of live streams. So there can be some technical limitations such as if the camera used for the stream is unclear, neither the auditor nor the auditee can see clearly. So a poor-quality video can impede the levels of visual clarity.
Time barriers. There can always be a problem with time zones which makes it unfeasible for both the parties to appear. This can lead to scheduling barriers depending upon the location of the auditors and the facilities where the audits are carried out.
Legal liabilities. Some companies have strict restrictions on the use of video cameras and recordings because of the protection of their rights to proprietary information.
Confusion in the communication channels. It can become difficult to read the body language or interpret the phone calls and email conversations as they can lack clarity. These may need the re-visiting of findings and details multiple times just to ensure that there is no communication barrier and that all the accurate evidence has been collected.
For some of the cases companies come across, many already have their documentation and reviews performed remotely. The shift to the remote world allows credible evidence to be acquired in ways that can offer several benefits to companies when physical audits aren't possible such as those experienced in COVID-19. Some benefits are:
Flexibility in the schedule. Remote audits can be conducted on a very flexible schedule. The auditors are not required to have all their work completed in a fixed number of days due to the physical visits. Instead, the auditors can review all areas of the question even after the physical audit is over. Any query can be cleared instantly.
Cost reduction. The remote audits can eliminate all of the expenses that are required for travelling to the location which includes meals, hotels, flights, and mileage. These can add up depending on the duration and location of the audits.
Social distancing. When the COVID-19 pandemic was at its peak, there was a need for social distancing. Remote audits were almost unaffected as there was no physical contact involved.
Improve system operations. One can prepare for improvement as remote audits call for better use of electronic devices and software to document the complete management of the systems with adequate documentation. When remote audits are conducted, the records have to be stored and software facilitates the users by making access quick and easy, as all documents are accessed appropriately, there is no need to have paper-backed documentation.
The Best Food Safety Audit Practices to Follow:
When companies opt for a remote audit, there are several best practices to follow. The following will ensure that all the audit objectives are fulfilled.
– Critical Planning
Remote audits require very careful and upfront planning on the part of the auditor and the facility. It is best that:
It is determined by both parties that the best way to present all of the data and perform the audit would be to do so remotely and clearly.
It is advised to plot the route for the audit ahead of time by making use of site maps to make sure that all of the areas under audit are covered. This makes the audit be conducted efficiently.
Interviews between the parties can be scheduled ahead of time so which can ensure the availability of both parties. They can even be scheduled on an ad hoc base if there is a need that arises.
The technological requirements and needs also have to be evaluated. The access and the logistics have to be tested before the audit begins. It is critical to ensure that the website meetings, a shared space for documents, cameras, a high-speed internet connection, and all other prerequisites are working perfectly. This must be ensured before the audit so that time is well-spent on troubleshooting.
– Familiarity With the Facility
Familiarity with the site being used is necessary. If the site is new, it is best to visit it at least once. These remote audits work only if the parties are familiar with all operations of the facility. Auditors don't need to visit the facility before, but it does mean that after a visit, the auditor will know what to ask.
– Website Meetings
The briefing sessions for opening, closing, and daily briefs can be conducted by making use of website meetings. The remote audits will provide high flexibility for conducting the sessions of the audit in sections where a briefing can follow each segment.
These allow the auditors to evaluate the records, review any video footage, and ask any questions deemed necessary to make sure that the information collected is accurate and complete.
– Videos
The video sessions need to be live video sessions. Any site visits need to be led by a site guide along with a planned routine. The video can be recorded by making use of smartphones that have live-streaming capabilities.
Auditors can also make use of any pre-installed site surveillance to have additional footage of the business operations whenever needed.
Companies all over the globe are establishing the best workflows for their businesses to ensure food safety audits are a good experience and yield the best results. They try to provide the best employee safety features and follow the best practices to make sure that their audits are successful for them helping them obtain compliance and certifications.
The audits are a component that can be transitioned whenever needed to operate efficiently. If the audits are well planned, make use of internet and communication technologies, and are executed by a team who completely understands the facility and the business operations, remote audits can be very beneficial for businesses.

What's the Cost of Manual Audits?
According to estimates from the Wall Street Journal, a manual audit of any type may cost anywhere from $5,000 and go up to $75,000. The cost of an audit depends upon the size of the organization, the complexity of the data, and other factors as well. The audit has costs double that of a federal projected allocation report for the business.

This cost can be brought down by making use of software solutions that can digitize food safety audits. It is best to use a digitized food safety which makes use of software solutions to manage the complete audit due to its apparent benefits such as availability, high performance, and reduced costs and resource consumption.
How to Effectively Digitize Your Food Safety Audit?
It is best to digitize food safety auditing in the food industry and reporting processes. The age of paper-based audits is coming to a gradual end. Even government municipalities are starting to incorporate new technologies such as block chains, the Internet of Things (IoT), artificial intelligence, and mobile solutions so that they can help enhance food safety management systems.
Likewise, some developments are shaping how food auditors approach site inspections for reporting audits. So it is best to digitize the food safety auditing process as it provides benefits that outweigh the conventional approach. You can effectively digitize your business' food safety audit by:
– Conducting a Gap Analysis for the Business
For businesses, it is critical to identify where the gaps in the company lie within the existing food safety audit systems and then digitize the system. When the food safety audit companies will perform an analysis for the gaps, they will map out the segments in the audit that require replacement or upgrades.
For instance, a mock traceability recall may be simulated for ready-to-eat meals which can then be used to identify how the various records are tracked. It becomes quite useful to identify if the current reporting approach works for the auditee and the auditors and then digitize the system.
– Communicating Changes Frequently and Proactively
As time goes on, it is common for the business to transition from one process to another system. The communication must change proactively which can then ensure that the auditees and the auditors be aware of the changes before the audit.
For example, the communication will need a secure channel with the servers so the auditors plan their visits accordingly. This gives time to the auditees where they can make sure that their operational data is correctly backed up and that these communication channels are secure.
It must be maintained that there is an effective IT department before, during, and after an audit so this can become beneficial if there is a technical glitch or error which requires solving.
– Creating Measurable Data Points
When working in food safety, almost all parameters are perceived as critical data. When considering digitizing food safety audits, it is crucial to filter out the valuable data from the abundant ones, especially when considering the audit reports.
It is very easy to improve the measurable data points and then have a performance index or follow a scoring system that can enable the auditees to identify their strengths and improvement areas.
– Developing Presentation Skills as an Auditor
It is safe to assume that the already existing digital food safety auditing tools do a brilliant job recording the data, but an area that remains underdeveloped is the data presentation.
When data is represented using graphical representations such as pie charts, and bar charts, the narrative behind them needs to be built upon by the presenter. This will help the auditees stay informed about any anomalies and determine the root cause. It can also be used to assess the overall performance of the business.
– Having a Backup in Case Something Goes Wrong
Once the new digital system is completely integrated, it is best to have a backup plan in case the system breaks. It is best to perform this before the system goes live.
After a risk management test, you can be aware of all the vulnerable points of the system. This can allow you to be prepared and provide the personnel with a backup plan in case the technology fails completely or temporarily stalls.
Conclusion
Food safety audits that are operated remotely are a thing of the future. These will help companies reduce costs, provide better document storage, streamline business workflows, and provide an alternative to conventional paper-backed audits. It is best to have a food safety management system from a professional software solution company to make sure that you pass your food safety audits.
FAQs:
What is the role of audits in the food industry?
Food safety in the food industry has an important role. The audits are used for several reasons such as evaluating their management systems, assessing the condition of products and their premises, obtaining certifications for quality standards and food safety, and confirming their legal compliances with regulatory bodies.
Several food scandals such as the Horsegate scandal, increased customer demand to ensure food safety. This meant that the public auditors and private food sectors needed to develop a variety of standards for food safety and quality assurance. For this, they make use of food safety audits.
How often are food safety audits conducted?
Food safety audits need to be held by businesses themselves. It is best to have a food safety audit each year. These annual audits can help companies to evaluate their management systems, assess the condition of products and their premises, and confirm their legal compliance with regulatory bodies.