Farm Management Software is a powerful tool designed to help farmers, ranchers, and other agricultural professionals effectively manage their operations.
Farm management software enables you to optimize manufacturing operations and crop production. These solutions allow you to record and view all the farming data in one location while also optimizing farming-related tasks.
The farm management apps are included in this article provided by the best agriculture software firms.
Top 10 Farm Management Softwares Solutions Comparison in 2023
Discover the leading farm management software solutions for efficient and effective farming operations. Our top 10 picks.
1. AgriERP
Folio3's AgriERP is, undoubtedly, one of the best free farm management software. From crop planning and harvesting to packaging and logistics, the AgriERP solution provides a 360-degree visualization and automation of all the business functions and farms of all sizes.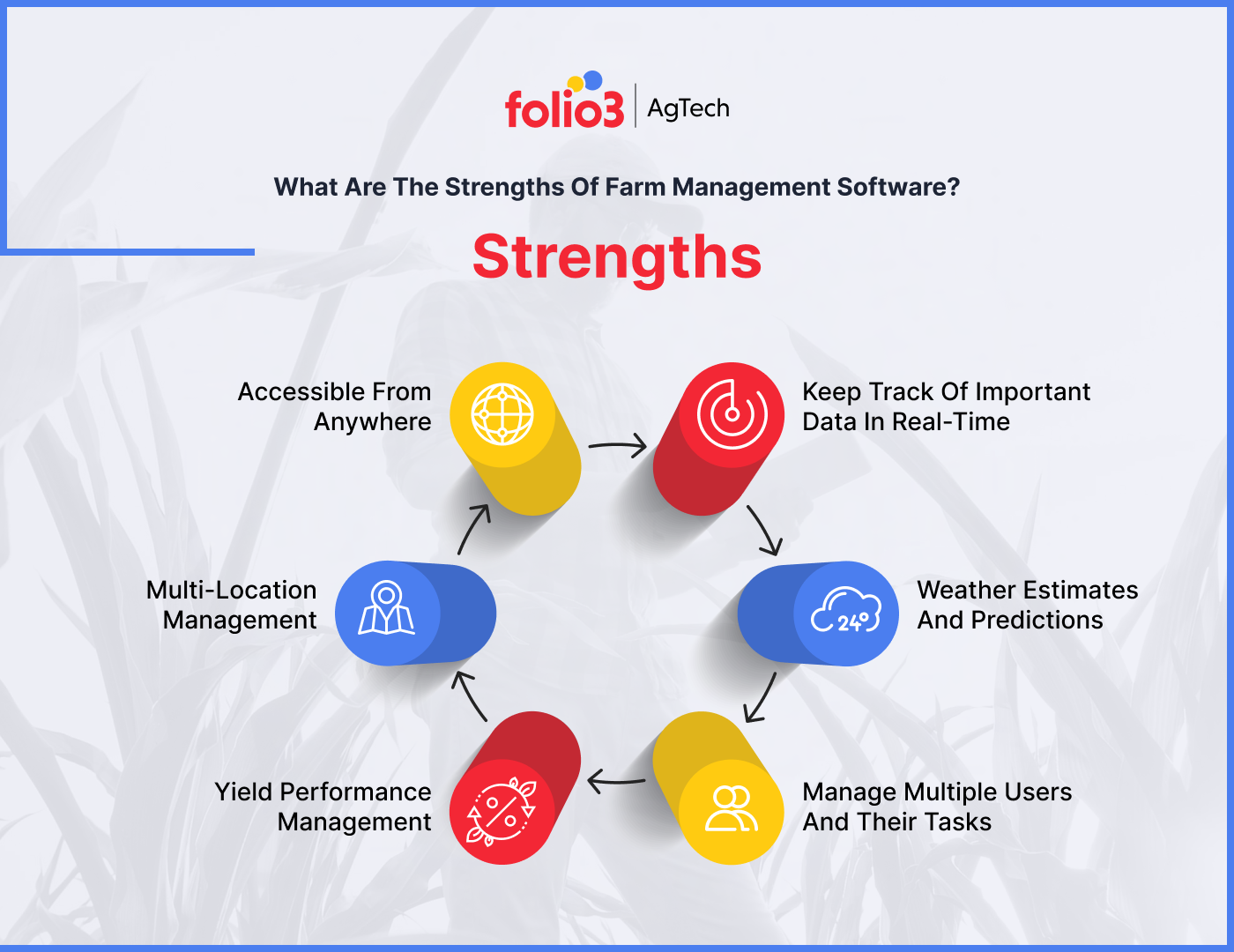 It specializes not only in farm management, but also in cattle and livestock management. It empowers farmers and enables them to engage in effective planning, tracking sales and managing their daily operations, and keeping records, all on a single dashboard accessible from anywhere on any smart device.
Its features include: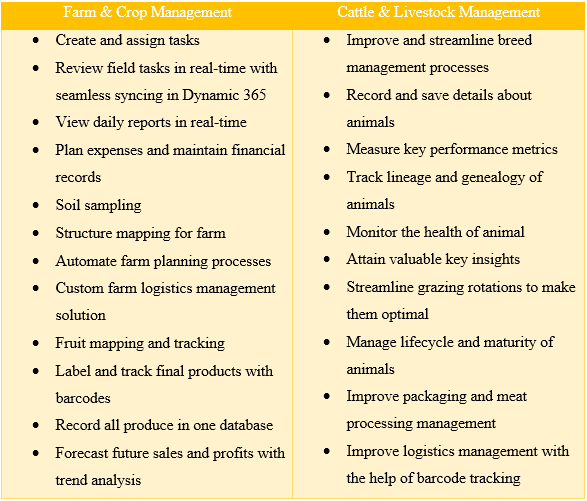 2. Agworld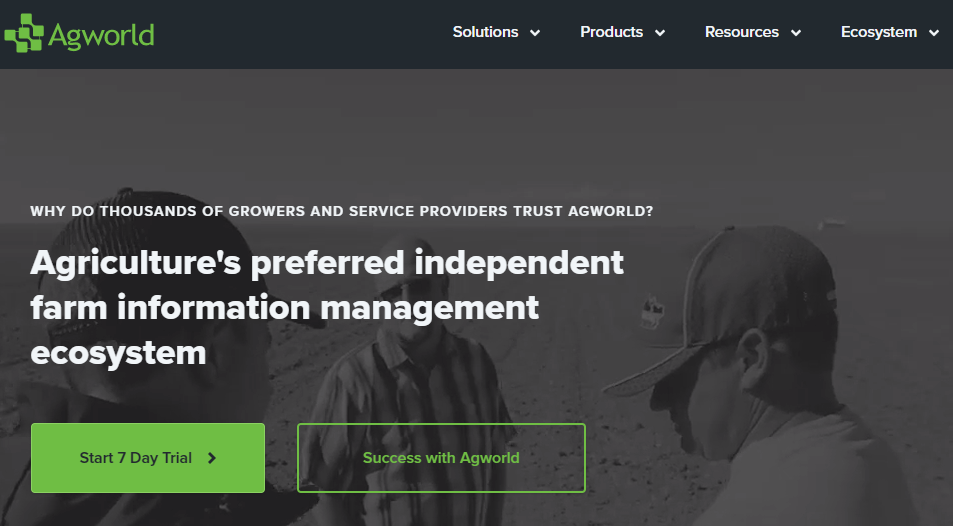 The first collaborative farm management software in the world, according to AgWorld, allows farmers, crop advisors, and operation managers to collaborate as a single entity. The following attributes are included in AgWorld software:
Tools for writing
Stores the data and later generate reports for analysis
Allow users to adjust the collection techniques as necessary
An intuitive interface
3. Cropwise Operation

CropWise Operations is the best farm management program that offers a comprehensive farming solution, among other things, data management and soil management. Agro and Telematics are the two categories.
Field History, Vegetation Map, Crop Recognition, Soil Statistics, Harvest Forecast, and Yield Estimate are all agro services.
Automatic Alerts, Daily Plans, Record Keeping, Live Stream, etc., are all part of telematics.
4. AgriWebb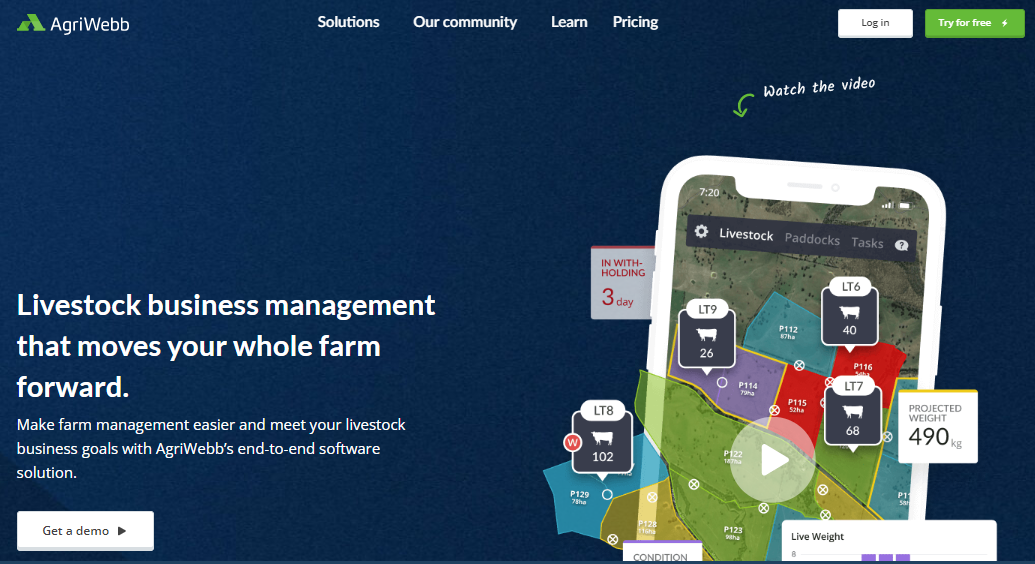 AgriWebb provides a powerful solution that is simple to use and caters to all businesses. AgriWebb is a straightforward software for farming that promises to advance cattle and sheep production by ensuring profitability and sustainability along the whole supply chain.
It has a sophisticated biosecurity feature that aids users in documenting and keeping track of all activity.
It is a comprehensive tool for producing reports to fulfill audit requirements.
5. Conservis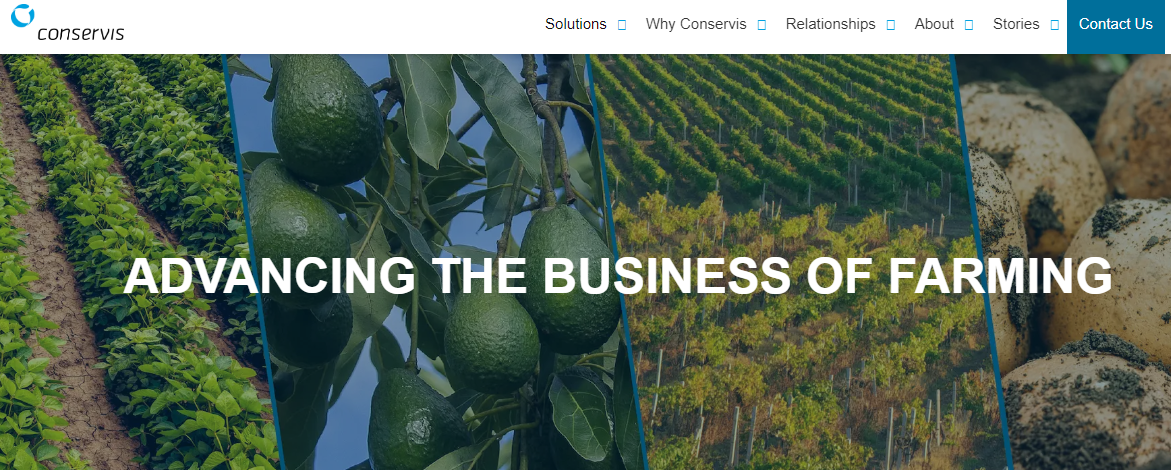 One of the most praised farm management systems, Conservis, provides the in-depth insights needed to carry out complex agricultural operations by transforming business data into actionable insights.
During harvesting, Conservis Harvest assists in planning, monitoring, and managing the resources.
The software also aids you in budgeting and planning, resulting in successful crop harvesting.
These resources, along with tailored advice, guarantee a successful business.
6. Agrivi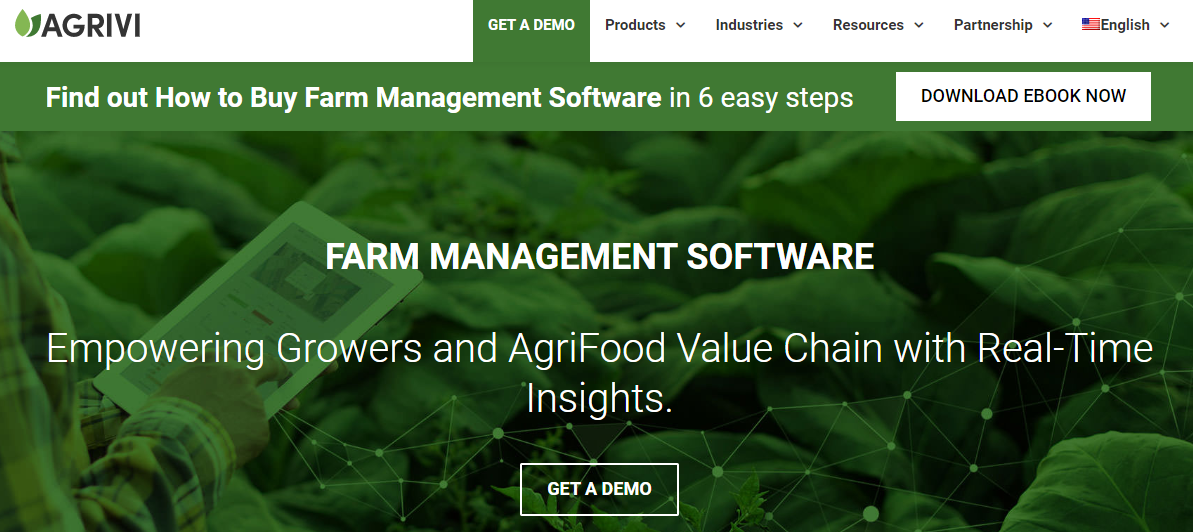 Agrivi is one of the software systems that help farmers plan, maintain and analyse all activities on their farms which includes financial conditions and workforce balance as well.


Agrivi is renowned for its unfaltering performance and effectivity due to which it is considered as the most reliable software for farmers of every nature and social strata; helping them derive data-driven decisions to increase their farm's productivity and profit. It provides knowledge-based farm management solutions that target businessmen and stakeholders of the agricultural world.
7. Granular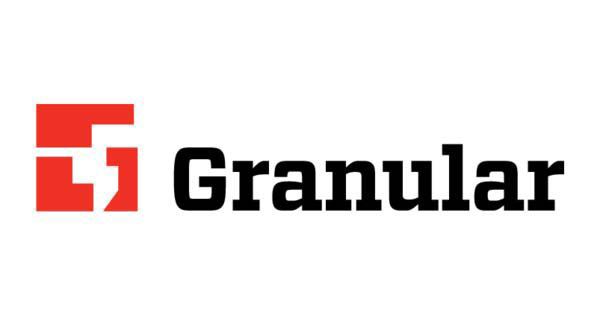 Granular is the most comprehensive open source farm management software that allows its users to read, store and combine data all in one place to 'make every input count'. It helps farmers see what's working and what isn't by analysing decisions and figuring out their possible impacts in the field and its output.
8. Trimble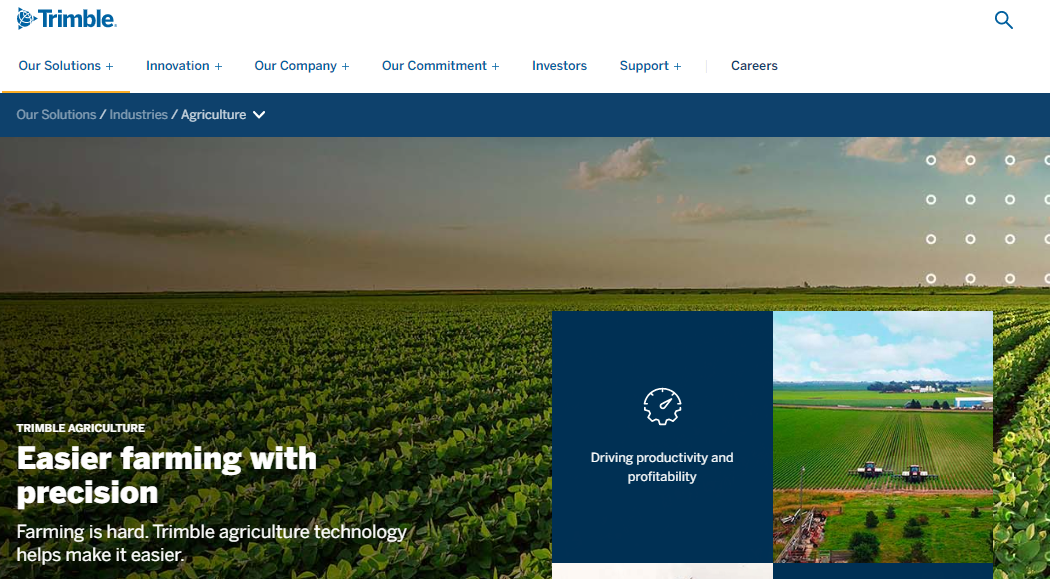 Trimble Ag Software excels in automating critical workflows for farmers, retailers and companies. It is famous for saving essential time and reducing human error through automation. It is the only fully integrated mobile, desktop and cloud software that is the easiest to operate and is available 24/7, anytime and anywhere, which is why it is celebrated even in the eyes of farmers who do not reside in the upper status quo.
9. FarmERP

FarmERP is undoubtedly the most advanced and successful farm management software.
Therefore, due to the various features that the FarmERP encompasses, it stands among the best farm management software systems. It combines all the necessary tools a farmer may need to boost his agricultural productivity and secure a safe spot in the 4th agricultural revolution that seems to be right on its way.
10. FarmLogs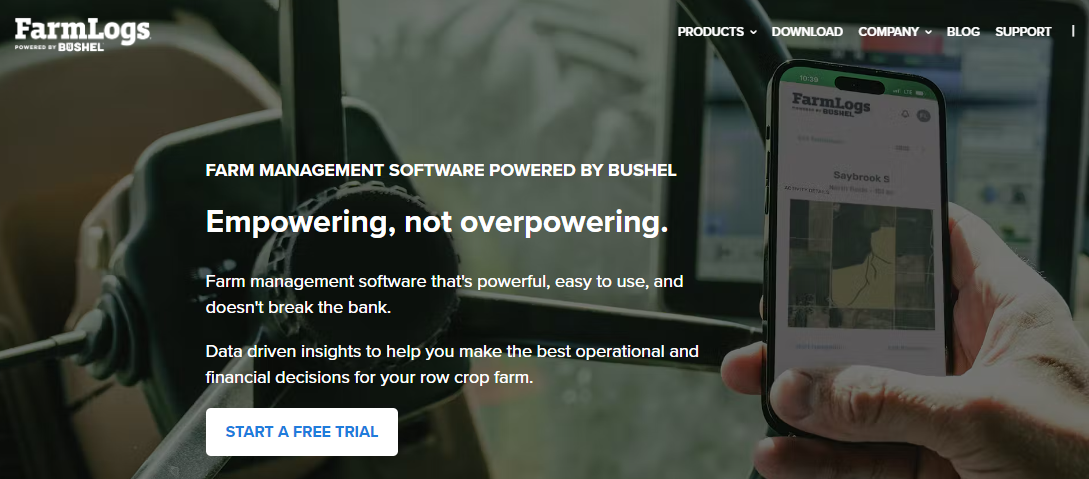 This agricultural software is by far known as the easiest and most comprehensive open source farm management software for the gift of convenience it gives to its users. It is smart, informative, and easy to use even for farmers that are not very skilled at handling digital technology.
It provides its user with timely, and accurate information that could aid in more productivity output, less waste and maximize profit in the long-run, by storing information in logs that are easy to handle. Also, the records it maintains can easily be accessed on any android, desktop or iOS device.
Managing Farms Made Easy
The fact that technology has taken over the agricultural and farming world by a storm does not come as a surprise to us. Years and years of modernization has led us to a phenomenal change like none other. Among such changes is the role of software systems in optimizing the typical farming practices through methods such as: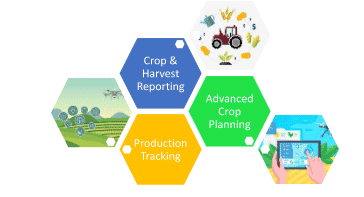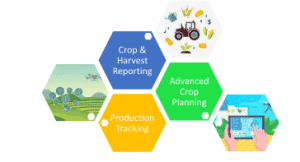 Crop Production Tracking
Stock Controlling
Crop & Harvest Reporting
Advanced Crop Planning
Seed Order Estimating
Data Importing, Etc.
Farm management software not only optimizes the farming systems but also digitalizes, manages, and centralizes it as well. It equips farmers with the necessary virtual tools that aid in efficient farm production output while keeping all the necessary details and statistics right at their fingertips. Such software systems can easily be operated on any modern device, be it android phones, tablets or even windows.
Farm management software helps a farmer in
Storage of farming and production data
Monitoring activities on the farm
Analysing consumption of resources and materials
Financial management
Farm planning, Etc.
How Can a Farm Management Software Help Farmers Run Their Businesses More Effectively?
With management, processing, storage and prompt analysis right at your fingertips, farm apps and agricultural software have indeed come as a blessing for farmers of all scopes and businessmen. Due to timely data accessibility and convenience, farmers can make better informed decisions that guarantee greater profitability.
The growing use of technology in every field today is making it prudent for farmers to adapt and switch to more modern ways of farming. Doing so will not only prepare them for the complex future that is about to come, and also get the most out of it all.
Software systems gather big chunks of data and simplify it in smaller, bite-size pieces that are easier to understand and work with, especially when there are acres and acres of field and its production to supervise. It therefore, streamlines farming by providing the right tools needed to overcome hurdles and attain substantial output goals.
'The worldwide FMS market is now approaching $1.5 billion in value and is growing exponentially' – AgFunder News
Software also detect information through sensors from drones and satellites that keep all activities on the field under strict surveillance. This improves chances of efficient crop production and maintains quality. These sensors also notify the farmers regarding expected threats in the environment that may harm the upcoming yield. Complex FMSs relieve the farmer from typical office workload and equip them with effective business solutions.
The Future of Farm Management Software and Its Potential Impact on Farms Everywhere
Given the current status of the agricultural industry, with inclusion of technology in even the most mundane tasks is at boom, modernization of the current typical farming culture is out-and-out inevitable. Therefore, tech industries have developed different farm management software so that farmers all around the globe can also benefit from this technological paradigm shift.
Transitioning from the ancient ways of monitoring and storing relevant data to modern, digital ways of optimization is what the software systems are aimed at. Different systems use different ways of analysing and storing information in a manner that would ultimately lead to better decision-making, better yield and greater financial profit.
Hence, due to their efficiency and reliability, it is clear that farm management software solutions are here to stay. With their rule over the agricultural industry, a brighter future for farmers awaits; where farming and agriculture would be made easier and more convenient and the process of food production would, undoubtedly, never see the dark again.
How to Choose the Best Farm Management Software for Your Needs?
Different FMSs consist of different digital solutions to different farming problems. Each software has been developed in a manner to suit the user's needs and benefit him in the long-run. Some focus more on productivity, while some on maintenance. Others emphasize on making farming more 'convenient' for the farmers, while some are solely wired to make information processing easier.
Therefore, once a farmer knows what areas he needs help with, choosing the most suitable software to cover all the grey areas would not be much of a hassle. These needs can include
Developing efficient crop plans
Tracking and measuring filed activities
Analysing and forecasting weather conditions
Measuring expected profits, etc.
Choosing the right software or using a blend of a few to efficiently manage activities inside and outside the farm is, therefore, the key to unlocking a surplus future pertaining to a better agricultural world.
A software that uses global languages, encompasses not one but various solutions to farming problems, and provides with the right tools to tackle more needs efficiently would be the best fit for a farmer who is new to the digital world of software systems.
FAQs:
Q: How does an open source farm management software help farms?
The easy access and availability of open source FMSs and their agronomically designed base and language helps farmers of all scopes and social strata to easily have their hands on the new technology which could bring them more ease, yield and profit. Such software systems are mostly reliable, cost-effective and error-free while promising greater output and profitability.