Superior Farms has a firm standing among the renowned meatpacking industry with over 1000 family ranch partners. It is a lamb processing plant scattered across four locations in the US alone, where it recently introduced the greenest lamb plant.
What Problems Was Superior Farms Facing In The Paper-Based Process?
Superior farms wished to make more ways for operational efficiencies in the company, and the only way to do this was to get rid of the paper-based reviews, forms, and manual procedures. They realized that the ancient ways of record keeping were:
Time-consuming

Not actionable

Reactive in nature (risked compliance deviations)
Therefore, with time, they realized that manual processes became rather challenging for the company. 
Using a paper-based record-keeping system resulted in higher chances of human error.

Managers had to conduct, track, and maintain daily, weekly, monthly, and annual reviews and forms manually, which wasted a lot of time.

Reviews (record reviews, pre-shipment reviews, etc) took too much time and effort. Hence, decision-making was extremely slow.

If a USDA compliance officer asked to see submitted tasks or reviews, the process would be long and cumbersome because QC techs would have to dig into old paper-based data to find records.

Difficult to track violations.

Having manual HACCP plans and following the SOPs of each department (e.g. animal welfare, fabrication, case ready, shipping & receiving) was a tough task.

Why They Needed A Digital Solution?
Meat producers, in today's fast-paced world, need to be remarkably productive and efficient in order to mark their position among the top companies surviving the digital revolution. This efficiency makes it easier for them to become a part of this data-driven world as it plays a very vital role in deriving optimum results leading to a greener future.
Superior farms looked for a digital solution that could digitize food safety audits and quality management processes in a manner that would prove more fruitful in terms of both efficiency and effectiveness. 
Enhanced efficiency

Streamlined data management

Increased productivity
In other words, they needed a compliance management solution that could ensure that proper USDA standards are met right from their desks and smart devices.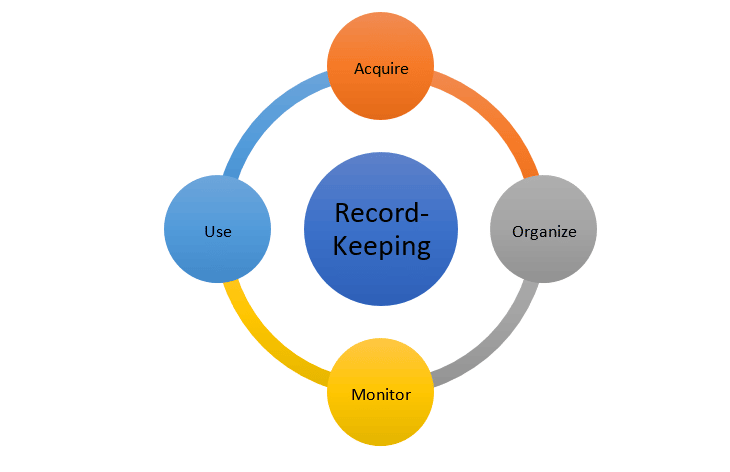 How Folio3 AgTech Provided Them A Digital Solution To Avoid Compliance Deviations
Thanks to Folio3's EcoDocs, Superior Farms can now have a consolidated view of tasks and performance of all 4 locations in real-time. Other features Superior Farms benefitted from are listed below,
Form Automation & Digitization
More than 300 forms were digitized so that relevant tasks could be automated, scheduled, and assigned to relevant QC techs and production supervisors.
Compliance Related Documentation
All the documentation was digitized and linked separately to relevant task forms to aid compliance and violation management.
Department Configuration
All five departments, such as 

were configured separately so that department-wise performance can be managed and maintained.
Location Configuration
Four different locations were set up with separate user management for each location. The forms were divided and organized by location, which helped the client in sorting the data by date as well as location.
Missed Task Management
Missed tasks instantly appear on the dashboard of the manager concerned, which helps him identify why it was missed and whether any corrective action needs to be taken. This helps the manager save time and manage tasks in a more efficient manner.
Preventive & Corrective Measures
Preventive and corrective measures were automated. A rule-based violation management option was introduced, whereby they could set different rules for different situations. This helped the client be more proactive.
Active Directory Integration
Enhanced user experience by introducing active directory integration. This minimized the effort of remembering passwords.
Digitized Reviews
Recording reviews and direct observations were all customized and set to automated scheduling, ensuring that none of them were missed and a history of all reviews is maintained.
Offline Support
The mobile application provided offline support to its users so that workers could still submit their tasks, and they would simply get synchronized later when internet connectivity was available.
Compliance Management
USDA resources are given their own account on the web application. Auditors can easily log in and keep a check on day-to-day activities according to their schedule. This reduces interaction with plant managers and saves time.
How Did We Automate Reports For USDA And FSIS Officers?
Folio3 AgTech cleverly analysed the client's problem and smartly digitized the entire system. 
This digitization was not only time-saving but also solved data accuracy and transparency issues. Auditors and FSIS officers can now have digital reports for each day and time in their hands, which reduced plant managers' and auditors' interactions and helped them build the credibility of superior farms in the eyes of regulatory authority. Our FSIS food safety and compliance management solution is centered around digitizing their location, quality, and compliance management with USDA regulations.
FAQs:
Q1: What is the USDA FSA Audit?
The U.S. Department of Agriculture (USDA) Food Safety Assessment (FSA) is an audit done by FSIS at federally inspected plants to ensure that the food safety procedures implemented are effective. It is either conducted randomly or in response to a problem.
Q2: Can we have our custom food safety audit software to manage USDA and FSIS compliance requirements?
Definitely! Folio3 EcoDocs allows processing plants like Superior Farms to ensure food safety and also manage and keep track of USDA and FSIS compliance requirements.
Q3: How is a food safety risk assessment conducted?
A food safety risk assessment is conducted by:
In general, to do an assessment, you should:
Identifying hazards.

Determining the likelihood of harm, such as illness and its severity.

Identifying actions necessary to eliminate or control the hazard.

Checking whether the hazard has been eliminated or if the risk is appropriately controlled.

Monitoring to make sure the control continues to be effective.

Keeping any documents or records that may be necessary.