What is carcass yield management?
Carcass yield is also known as the dressing percentage of an animal after it has been slaughtered, skinned and eviscerated. This dressing percentage is given immense importance in the world of meat production.
Dressed Carcass Weight/Live Weight x 100
Since it expresses an equation between the dressed carcass weight to live weight, many factors have been proved to affect this equation which include
Age

Body Fat

Secondary Sex Characteristics

Alimentary Tract Size

Slaughtering Procedures

Diets

Transport Distance, etc.
'As a general rule, most cattle will have an average dressing percentage of 63%. This means that a beef animal weighing 1,000lbs will result in a carcass that weighs only 630lbs after slaughter.'
The dressing percentage of goats varies between 40% in very young animals and 56% in entire mature males. Additionally, as an animal's age progresses, the carcass components increase in proportion to live weight. Hence, age plays a huge factor in evaluating carcass yield, since older animals score higher on the dressing percentage than younger ones.
'Dressing percent is worth twice as much as anything else because of the pounds it impacts,'
– Don Schiefelbein
Therefore, it is very important for a cattle farmer to evaluate and manage his cattle's carcass yield because, eventually, it is what will promise him a healthy profit margins in the market.
An effective yield management would promise a farmer
Increased Revenue

Increased Value Perception

Elimination of Pricing Errors

Effective Segmentation of Customers
Typical errors have been witnessed that affect the overall meat processing chains, which risk the farmer his financial output and guarantee losses. These errors include: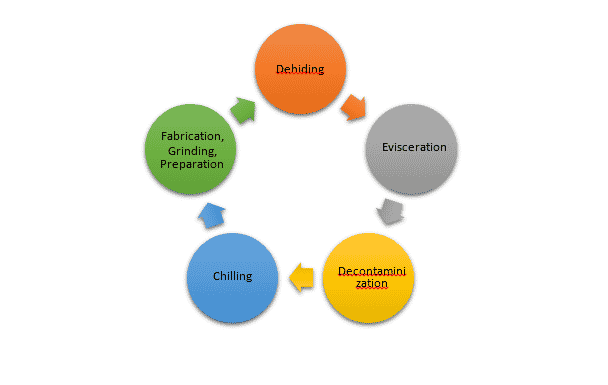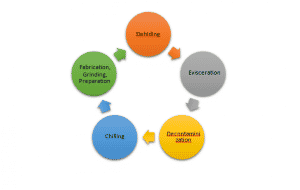 Harvesting

Cutting

Weighing

Labeling

Deboning

Packing
Since the smallest, simplest of errors can result in huge product loss, one must understand how much management (reporting and analysis) a carcass yield may need to ensure proper production. A farmer may, therefore, need to look for ways to reduce costs through effective yield management. 
Utilizing data to improve accuracy and precision
'Good accuracy and poor precision can result from a combination of lazy experimental procedure and luck.' – Grantinstruments
Gathering, storing, analyzing and optimizing data has been proven as a foolproof method of increasing production output effectively and efficiently. And with the approaching technological revolution, people are looking to improve their businesses by using digital tools such as software solutions for data processing.  


For a farmer to be data-focused is indeed critically important, especially in the digital world; but that data is only good as long as it is accurate, and it guarantees accuracy and provides relevance as well.
For instance, for a farmer to know what worked the last time in terms of utilizing new strategies, software and programs when translating production to revenue and to compare it to current conditions to see what might work according to the situation at hand and to foresee how it can lead to even better profit than before, he would have to juggle with different sets of data to ensure accuracy is maintained.  
Therefore, maintaining daily records containing information regarding all the activities that take place on the farm could lead to accurate processing and results. It also ensures safety of the information while it is stored for future purposes and is free from human errors or fragility. 
This makes the data more accurate, which could lead to accurate results as well that rely solely on timely information storage and management. Hence, this data can be easily relied upon by the businessmen in making data-driven decisions.
The value of data in carcass yield management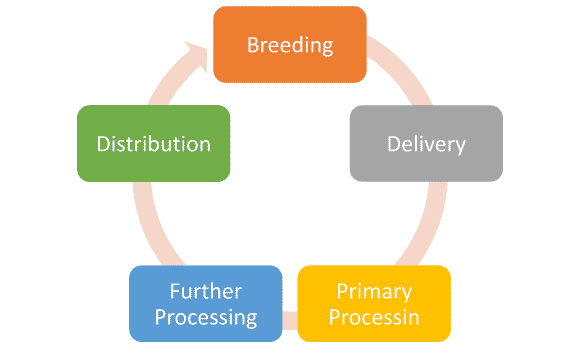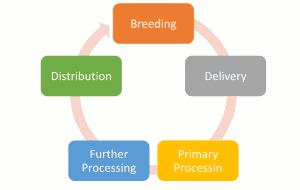 Yield is, no doubt, the most important performance indicator for a farmer, as it is what all the hard work is for. Efficient formulation and analysis of data ensures proper yield and production outcome. Hence, data is of immense importance for a businessman. 
'Good carcass data includes measurements of hot carcass weight, ribeye area, external fat, yield grade and, of course, marbling which is the chief determinant of quality grade.' – Scott Greiner
History also suggests that properly collected data also provides the bidders and market owners with sufficient data that allows them to choose one product over the other and also to offer pricing according to its standard and demand of the farmer.
'The data can tell you a lot about your herd. The more improvement you need to make, the more the data is worth," – AI Vance
Examples of how data has been used to improve carcass yield management
Actionable data

provides insight into the daily activities and their performance, as well as allowing comparisons between past performance and expected future revenue.

Data is also stored in the form of weight and fat measurement before chilling. This is also known as

Carcass Grading.

It empowers farmers and business owners to accurately set prices and also deliver quality products. These grades also ensure proper payment of the farmers in return, as this data encompasses historical performance records.

Solution integration

is another foolproof method of collection of data that limits risks and increases profit. It provides a widely integrated solution platform and is also known as a powerful tool to make sense of the data collected and also utilize it efficiently and empower recall management.

Some tech-savvy farmers also utilize a

data centric approach

that saves time and improves operational efficiencies. This allows them to make calculated decisions that ensure timely and successful delivery.

Farms that adopt technology in order to retain efficiency and profit rely more and more on recorded data than any other factor when it comes to estimating the production yield and profit margin. Such farms are known as

data-centric

. These systems are skilled at taking decisions very confidently and are able to calculate their every move with a surety that it will bring good fortune in the long run.
The future of carcass yield management
'It's not a simple business as this industry evolves from taking zero responsibility and weighing up fed cattle to taking full responsibility for the meat hanging on the rail,' – Michael Benzer
The above statement by the manager of Benzer Beef paints a very practical picture of how a farmer or a businessman awards such immense value to his carcass yield and how important it is for him that the yield he has worked on derives him a handsome financial return.
An effective carcass yield management through data management and analysis is what gives a farmer the guarantee that all he has worked on will not go in vain. Therefore, from managing carcass in the old typical ways to realizing that a practical change was needed, somewhere along the way, the idea of carcass yield management came into being.
And with time, it is quite evident how this idea is taking the world of cattle farming and agriculture by a storm. Hence, it would be safe to say that this new management system is here to stay, and it will only evolve and advance and never go extinct.
Through effective carcass management solutions, the world of livestock farming will evolve beautifully. Farmers will become more
Prudent

Smart

Focused

Data-driven

AI focused

In control
All-in-all, in the new future, making data-driven decisions, making the most out of a carcass and working efficiently through day-to-day goals will become much more convenient and cost-effective for farmers and businessmen alike and dimes will make their way into their pockets like leaves on a tree: gradual but sure.
How can Folio3 software help in improving carcass yield?
Folio3 is the top most leading software house that provides the most cutting-edge solutions and insights into various technological problems and advancements. When it comes to helping its customers, Folio3 never steps back.
'Our lean startup methodology, our proprietary tools, our app frameworks and our
Similarly, it provides numerous solutions regarding how one can increase and improve his carcass yield and consequently manage it successfully as well.
Folio3 AgTech also provides Yield Management Solutions that, when utilized by businesses, ensures greater revenue. These systems save time and offer the right rates at the right time while ensuring maximum utilization of the available resources. Therefore, these systems make it easier for a farmer to juggle between supply and demand which, in turn, improves the carcass yield as well by offering the best solutions and suggestions that the farmer might need to make the most out of his livestock.